On July 5th, 8:00 PM (PST), Nautilus Chain hosted an AMA session featuring Quant Vu, a founding member of DBOE (DeFi Board Options Exchange). Quant Vu shared valuable insights about DBOE's innovative features and goals, making the session informative and insightful for participants.
Quant Vu was invited as the guest speaker for this AMA because DBOE secured second place in the Boundless Hackathon competition held at Stanford University on July 1st, co-hosted by @nautilus_chain, @Zebec_HQ, and @rootzlabs.
DBOE was impressed by the aims to address the challenges in the underdeveloped crypto DeFi options market, with a specific focus on institutions and risk management.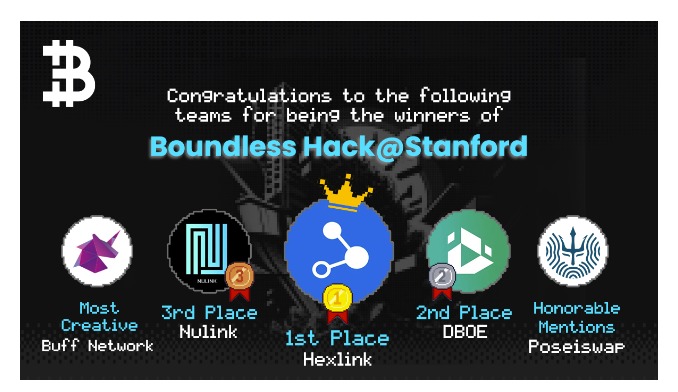 Key Takeaways
DBOE is a non-custodial options exchange powered by an On-chain CLOB (Central Limit Order Book). The platform aims to address the underdeveloped state of DeFi options and cater to both retailers and institutions.
DBOE has successfully moved the traditional order book to the blockchain, preserving 90% of its features. This achievement overcomes the challenges of data structure complexity and high costs associated with on-chain order books.
The novel option design of DBOE ensures safety and cost-effectiveness, making it more appealing to institutional investors. By offering options with lower capital requirements and utilising vertical spreads, DBOE significantly improves capital efficiency compared to other protocols.
DBOE's team comprises diverse and experienced professionals from traditional finance and high-tech sectors. Their expertise and global presence contribute to the strength of the project.
Q&A Highlights
1. On-chain Order Book Innovation
Quant Vu highlighted the complexity of the data structure and the associated costs as significant obstacles.
DBOE is one of the pioneering projects addressing this challenge that retains around 90% of the features found in traditional order books.
This achievement showcases DBOE's technical expertise and effectively resolves concerns related to gas fees for investors and traders.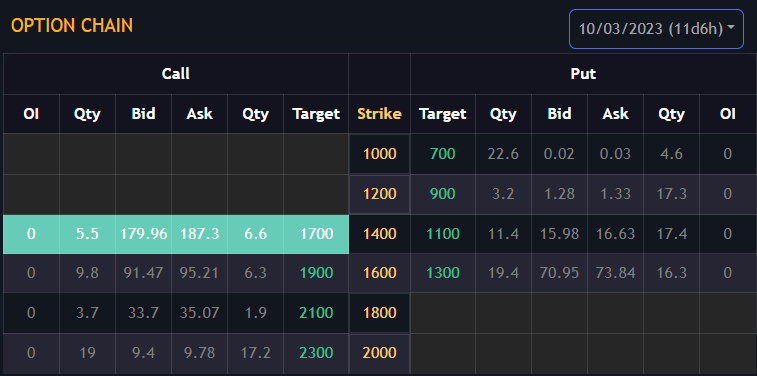 2. Novel Options Design that Makes DBOE a Safe and Cost Effective Project
Options market is currently small, with the majority of trading volume dominated by a single centralised platform, Deribit.
To attract institutional investors, there is a need for a comprehensive and liquid risk management tool in the underdeveloped Options space.
Current challenges are matching scalability (or throughput), and capital inefficiencies.
While some decentralised projects require full collateral for options trading, DBOE takes a more efficient approach. By using vertical spreads and collateralizing only a portion of the underlying market, DBOE achieves approximately five times greater capital efficiency.
This feature enhances accessibility and encourages participation from institutional and individual investors.
3. How does DBOE contribute to the ecosystem, and what is its ultimate vision?
DBOE has both short-term, medium-term and long-term plans to scale horizontally and vertically as well as contributing to the ecosystem.
DBOE's immediate plan is to Go-Live.
In the medium term, to onboard other chains for higher user adoptions. This is our plan for horizontal scalability.
When DBOE Options is viewed as a DeFi Options primitives or a secure building block, we will build more derivatives on top of DBOE Options. This is our long-term vision to scale vertically.
Lastly, we have plans to allocate a significant portion of our tokens to the community, demonstrating our commitment to giving back. Once DBOE has established healthy liquidity, it intends to run initiatives similar to the Boundless Hackathon, leveraging the opportunity to learn from and contribute to the community.
4. DBOE Strong Core Team
The advisory team includes a mathematics genius, a renowned crypto figure, and professionals experienced in designing crypto benchmarks for institutions.
The DBOE core team is very strong and expands across different countries. We have people in Sydney, Australia, Jakarta and Singapore. This diverse composition positions DBOE at the forefront of understanding institutional requirements and market trends, contributing to the project's success and future growth.
5. DBOE Main Vision and Targeted Customer
The main vision of the DBOE project is to create a vibrant derivatives market that caters to a diverse mix of clients, including retail traders, professional retail traders, and institutions.
DBOE plans to initially focus on the retail space to bring in liquidity, followed by the inclusion of professional market makers who can provide better prices to retail traders.
Gradually, DBOE will expand their reach to target institutional customers.
In terms of geographical focus, DBOE primary market will be in advanced Asian markets where options trading is already prevalent. As liquidity builds, we expect it to foster further growth and expansion into other markets.
6. DBOE Future Ambassador Program
DBOE does have plans for an ambassador program, which we are currently discussing internally.
Follow DBOE official channels and communities for further updates:
🌐 Official websites: dboe.exchange | academy.dboe.io
Medium | Youtube | Linkedin | Gitbook